After-sales service of facilities
It is not enough for us to simply make a good project, deliver and install equipment. We are also responsible for the proper functioning of the solutions proposed and implemented by us.
One call from you and our specialists will visit the place to update or configure the equipment, as well as repair, eliminate or prevent possible problems
Maintenance of energy facilities
Engineering Procurement Services Kazakhstan provides after-sales maintenance service for power equipment. Equipment maintenance includes a set of organizational and technical measures of a planned preventive nature to maintain the equipment in good and working condition. The power equipment must comply with the requirements of the technical documentation during the entire service life.
What is included in the after-sales service:
Departure to the location of the power grid equipment;
Inspection of equipment, verification of correct functioning and control of technical condition;
Determination of suitability for further operation, troubleshooting;
Equipment maintenance (cleaning, lubrication and tightening of contact connections in transformer substations; topping up oil in oil-filled apparatuses; lubrication of locking devices; replacement of insulators of overhead power lines, etc.).
If you have any questions or suggestions, contact us in one of the convenient ways below or order a manager callback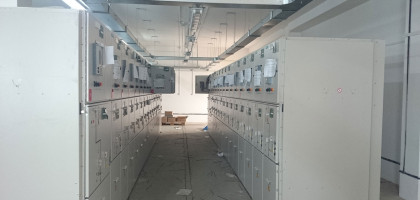 Delivery, installation supervision and commissioning: KRUE 20kV "Olympus"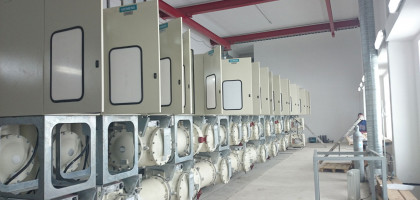 Delivery, installation supervision and commissioning: KRUE 20kV "Airport"